July 31, 2020
DAF is an 'ideal workhorse solution' for pallet operator
UK-based Freightforce has reverted back to the DAF marque after taking delivery of five new CF 450 'FTG' 6×2 tractor units as fleet replacements, describing the vehicles as the 'ideal workhorse solution' for its pallet operation. The fleet-spec trucks are already in service on intensive, non-stop, 24-hour operations five-days-a-week.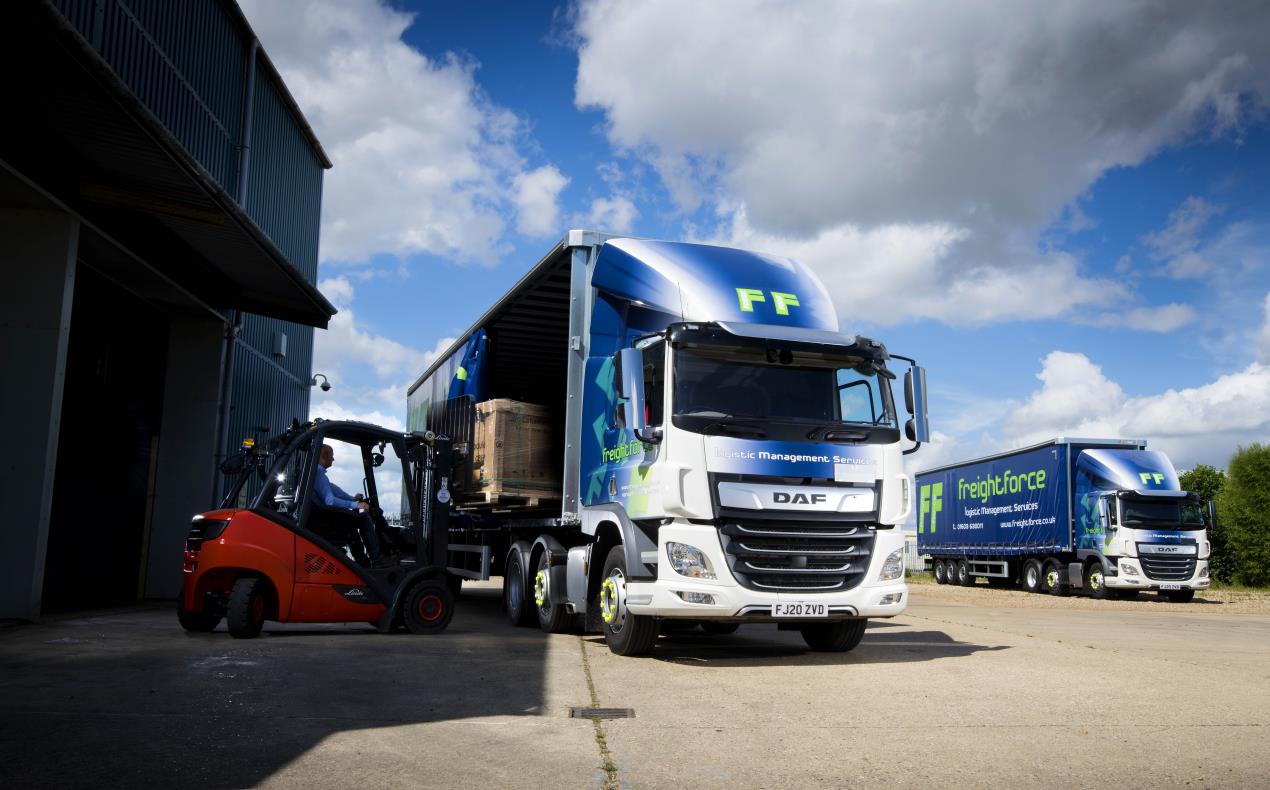 With the benefit of excellent previous experience with the DAF brand, Freightforce was keen to reintroduce a higher level of reliability to its fleet. The operation also demands a comfortable, no-fuss cab to suit the rigours of multi-drop work utilising numerous drivers, with the CF sleeper cab offering a durable, well-appointed workspace. The 'FTG' centre-steer axle configuration provides the nimble handling characteristics prerequisite to inter-urban operations.

A spokesman for the company said, "our trucks are out all week and the workshop team in Norwich is there at the weekend to fulfil routine maintenance and any running repairs – it all goes very much according to plan."

CF draw-bar unit clocked over one million miles
Having established the company with DAF vehicles in 1998, Freightforce has adopted a cyclical acquisition policy with various truck marques, though the company concedes that DAF has consistently delivered ultra-reliable models, including a CF draw-bar unit which clocked over one million miles. Another 2010-registered DAF vehicle was supplied with a seven-year repair & maintenance contract was described as 'never missing a beat'.

"We've always had good experience with DAF and we're pleased that these latest CFs seem to have inherited all those robust, no-nonsense attributes of previous models."