July 20, 2020
DAF in global leadership with battery-electric vehicles
Kenworth, Peterbilt and DAF continue to be global leaders in zero emissions vehicles, with customers presently field testing more than 60 battery electric, hydrogen fuel cell and hybrid trucks in North America and Europe. And deliveries of PACCAR battery electric production model trucks are expected to begin in 2021.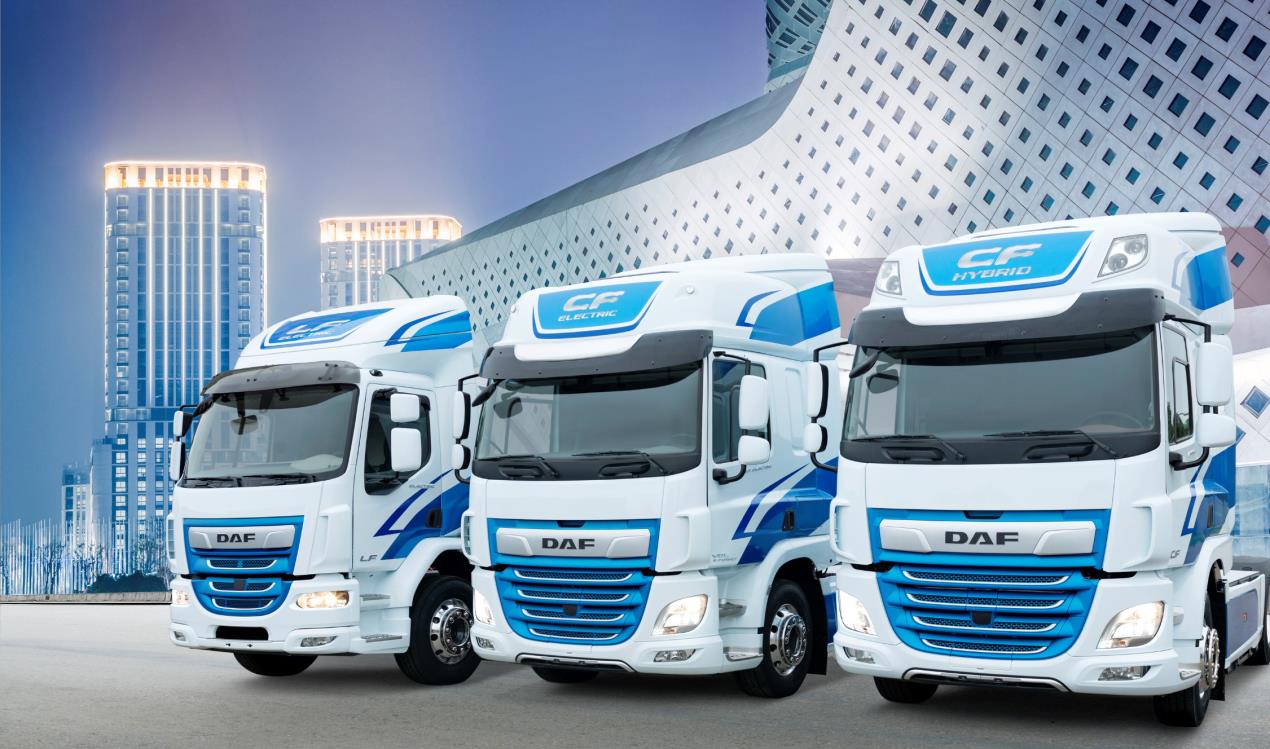 The DAF LF Electric, CF Electric and CF Hybrid trucks.
"Industry zero emissions powertrain deliveries are expected to be modest over the next several years due to the high cost of the technology," said Kyle Quinn, PACCAR chief technology officer.  "Medium-term demand for zero emissions vehicles will be primarily in refuse, port and local delivery applications which do not require long distance travel or a network of refueling infrastructure, as well as in locations with government mandated zero emissions."  
PACCAR has partnered with industry-leading companies to supply components and charging infrastructure that are being integrated into PACCAR's proprietary vehicle electronics architecture.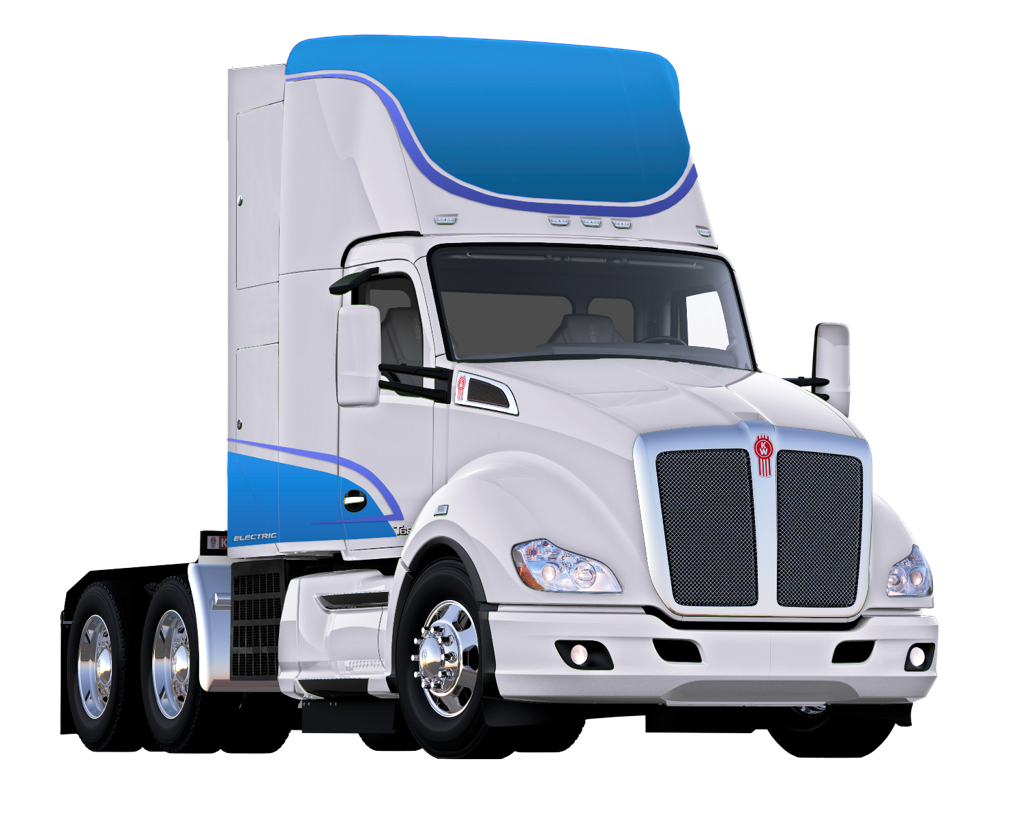 Pictured is the hydrogen fuel cell electric Kenworth T680 truck.
"PACCAR is leading the industry in developing hydrogen fuel cell powered Class 8 trucks," said Kevin Baney, PACCAR vice president and Kenworth general manager.  Kenworth is delivering 10 hydrogen fuel cell Kenworth T680 trucks to several customers for field testing in the Port of Los Angeles.  Kenworth integrated Toyota fuel cell technology with the Kenworth T680, and Shell provided hydrogen fuel and infrastructure.  The trucks were produced at the Kenworth truck factory in Renton, Washington, and the PACCAR Technical Centres are providing extensive performance testing.  
Peterbilt has developed three application-specific battery electric truck models, and many of these vehicles are accumulating test miles with customers.  Jason Skoog, PACCAR vice president and Peterbilt general manager, commented, "Peterbilt Model 579EV trucks are deployed in port and regional haul applications; Peterbilt Model 220 trucks are being utilised in medium-duty pickup and delivery applications; and Peterbilt Model 520EVs are collecting and hauling refuse."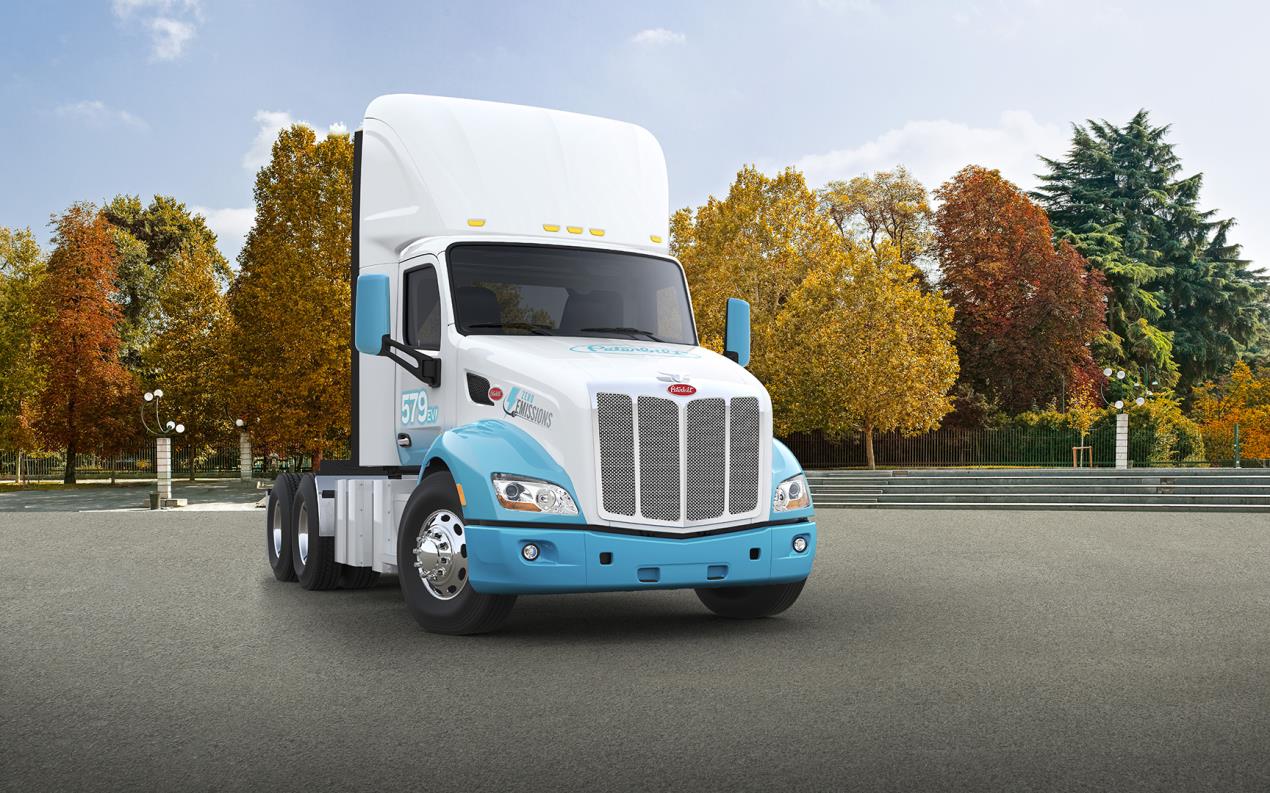 Peterbilt Model 579 EV truck.
DAF has developed a range of electric and hybrid vehicles that are undergoing extensive field testing by customers in a variety of applications in Europe.  "The DAF CF Electric is used in regional haul and refuse applications; the DAF LF Electric is ideal for local delivery; and the DAF CF Hybrid is designed for long haul with the capability to also operate in cities with zero emissions requirements," said Ron Borsboom, DAF executive director of product development.